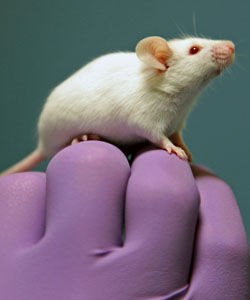 Always attentive to the expectations of the stakeholders of the PHENOMIN-ICS center, an integral part of the CELPHEDIA National infrastructure, we have refined our policy, scientific and quality, to continue our commitment to the needs of our users and colleagues, and to include our contributions in a responsible and open Research, responding to the challenges of our society.
"The spontaneous satisfaction expressed by our clients, our contribution as author and co-author of scientific publications, our representativeness in national (Celphedia, PHENOMIN) and international (IMPC) networks, and our foresight in ensuring ethical practices and animal well-being, are all evidence that consolidate the quality approach we first began in July 2013. Backed by the progress made, we are henceforth endowed with a management system we consider to be an adapted tool for progress in the service of our organisation and its environment"
(Djaouida CHEBBOUB – Quality management head).
The certification guarantees the requirements international standard of the quality system management for fee-for-service and research and development activities in the following areas:
Genetic engineering for the generation of mouse models
Custom management and experienced breeding of mouse lines
Comprehensive, high-throughput and integrative phenotypic analysis of mouse models

NF EN ISO 9001: 2008 certification reflects the ICS's aim to provide customers with research services consistent with their regulatory and ethical requirements.
"This certification is fully in the Declaration of Commitment Management to help improve the quality of services offered to research. It will guarantee a consistent and transparent organization, our commitments, and our will to improve our services with adequate documentation, a good traceability and greater reliability deliverables. It crowns a collaborative effort led by all employees of the ICS." (Yann HERAULT Director ICS)
Standard NF X50-900 includes all of the requirements of the ISO 9001: 2008. It incorporates additional requirements specific to the scientific service and research activities in Science of living and on the Management. 
"Dual certification and scope extension to all our activities reinforces the professional recognition at the scientific level. The integration of long term strategic objectives in our policy will consolidate the continuous improvement of our services" (Djaouida CHEBBOUB Quality management head)